Zeemeermin zwemmen in de Herfstvakantie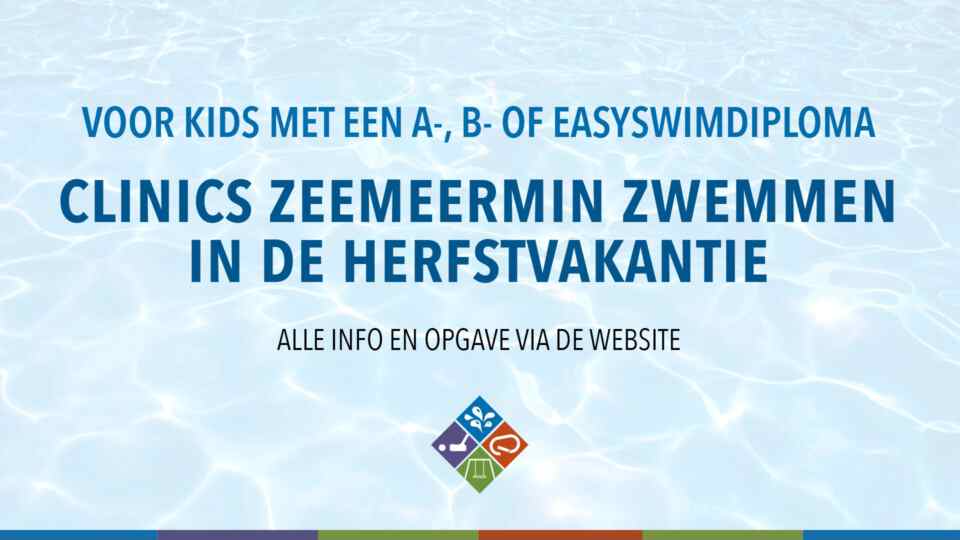 Update 12-10-2021: Er is weer plaats omdat er groepen bij zijn gekomen!
Mocht de gewenste groep vol zijn dan kun je je aanmelden voor de wachtlijst. Mocht er dan een plaatsje vrij komen, dan contacten we je! Bel 0522-251002 of mail je gegevens naar info@badhesselingen.nl.
Wil je graag leren hoe je soepel en sierlijk met een zeemeerminnenstaart kan zwemmen en heb je je zwemdiploma? Doe dan mee met zo'n gave clinic! In de herfstvakantie worden er een aantal zeemeermin zwemlessen georganiseerd. De kosten bedragen €13,- inclusief gebruik van een staart. (natuurlijk mag je een evt. eigen staart meenemen) De lessen zijn op dinsdag 19 oktober om 16.15 uur, woensdag 20 oktober om 09.30 uur, 16.30 uur en 17.15 uur en donderdag 21 oktober om 16.30 uur. De les duurt drie kwartier en voor en/of na de les mag je vrijzwemmen. Geef je vlot op voor één of meerdere lessen via het reserveringssysteem, er zijn 10 plaatsen per les beschikbaar.

p.s: in de herfstvakantie is het zwembad doordeweeks open van 08.15 – 21.30 uur en in het weekend van 10.00 – 16.30 uur. Op zaterdagavond 16 oktober is er Discozwemmen. Je hoeft niet meer te reserveren en alleen in het droge zitgedeelte van het restaurant is een Coronapas nodig. Ook op het klimpark en de minigolfbaan ben je alle dagen (op online reservering) welkom. Tip: een dagje all-in voor €15,-!