VACATURE RESTAURANT VOOR STUDENT / SCHOLIER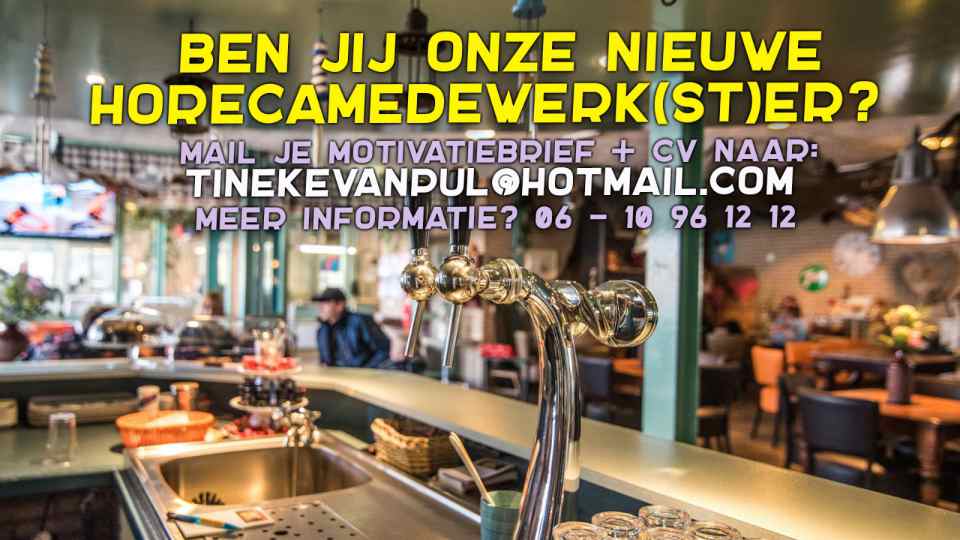 Wij zoeken een enthousiaste en gemotiveerde oproepkracht die ons gezellige horeca-team in Bad Hesselingen komt versterken. Wanneer je een vinkje kan zetten achter de volgende punten:
– bereid om de handen uit de mouwen te steken
– flexibel en collegiaal
– klantvriendelijk
– 16 jaar of ouder
– doordeweeks na school en in weekenden / vakanties
beschikbaar
– op zoek naar een leuke bijbaan
dan zijn we op zoek naar jou! Reageer vlot door een sollicatiebrief te sturen of neem telefonisch contact op.