Diverse oefeningen met begeleiding
Aquamoves wordt onder deskundige begeleiding gegeven in het aangename ondiepe recreatiebad. Diverse oefeningen en bewegingsvormen, al dan niet met (drijf)materialen, worden aangereikt.
Aquamoves is uitermate geschikt voor onder andere:
* revalideren na een operatie of blessure.
* reuma- en fibromyalgie patiënten.
* carapatiënten, mensen met astma – c.o.p.d.
* mensen met rugklachten, r.s.i. en pijnlijke spieren.
Doe een keer een les mee
Zwemmen geeft ontspanning in het lichaam, versterkt de houdingsspieren en verlicht pijnklachten. Ook is zwemmen een veilige vorm van bewegen, de kans op blessures is klein en zal de spieren en gewrichten niet overbelasten, maar wél ontlasten, verstevigen en versterken.
Wanneer je denkt dat Aquamoves geschikt voor je is, of je wilt het uitproberen of het bij je past: kom gerust langs en doe een les mee! Je kunt per les of per 10 lessen betalen, er wordt geen inschrijfgeld, contributie of opzegtermijn gehanteerd.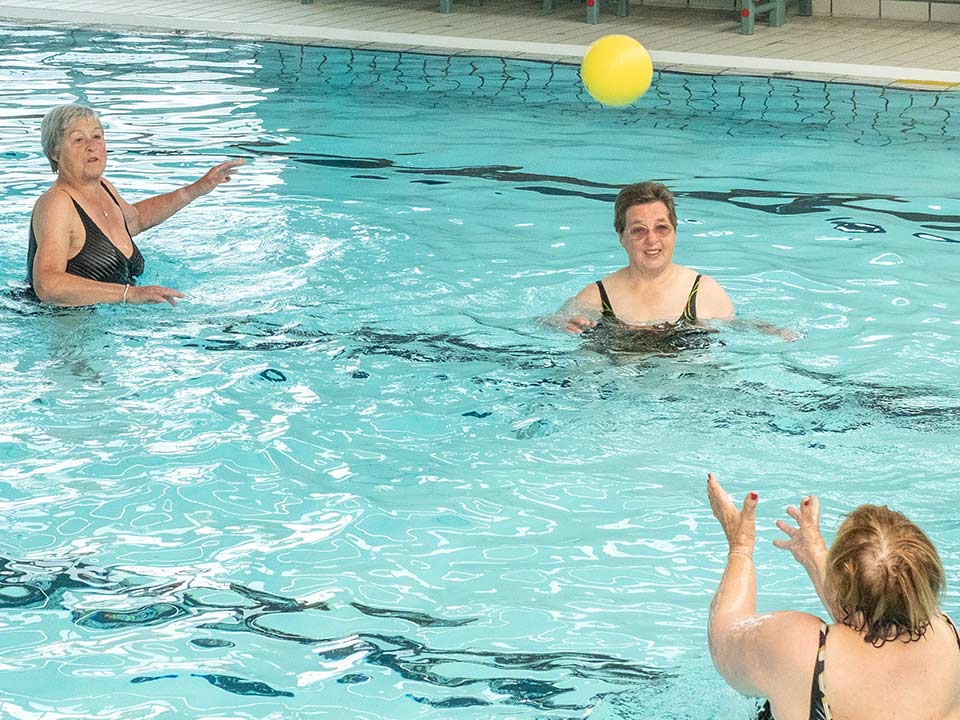 Onder begeleiding aqua sporten?
Volg eens een les Aquamoves.