AQUA ACTIEF WEEK: 30% korting op dagbezoek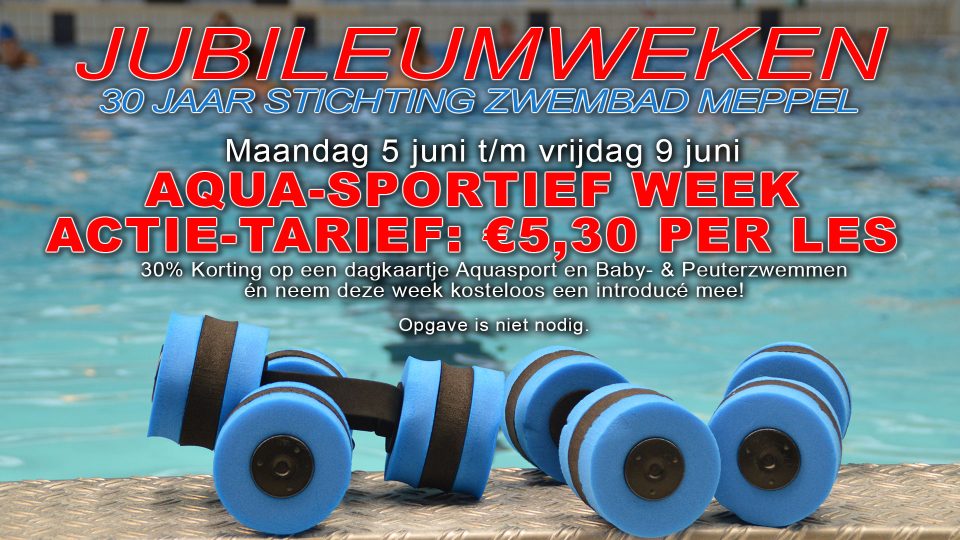 Van maandag 5 juni t/m vrijdag 9 juni geldt de jubileumactie bij de aquasporten en baby- & peuterlessen! Op het deelnametarief voor een enkele les ontvang je 30% korting, zodat je deze week € 5,30 betaalt.
Bovendien mag je kosteloos een introducé meenemen om te laten kennismaken met één van onze aqua-actief lessen, zoals Aquafit, Aquajogging, Aquarobic en baby- & peuterzwemmen.
Vooraf opgeven is niet van toepassing en sowieso hanteren we op onze actief-lessen geen contract, maandelijkse contributie of opzegtermiijn: je betaalt per les of een 10-lessenkaart en kan wisselen van les en dag.
Meer informatie vind je op de Aqua-actief pagina.